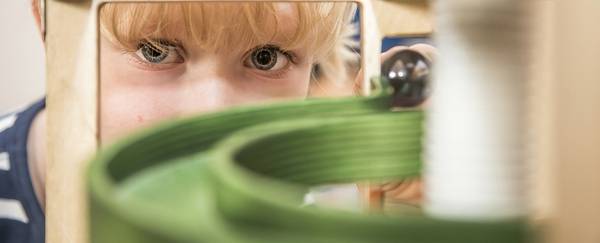 WELCOME TO THE TOY MUSEUM!

The Toy Museum invites you into the world of playing. The main focus lies on experiencing and giving things a try, many toys that you can play with are waiting for you. Therefore: take off your shoes, grab some slippers and off you go! We invite you to roll around, balance and be amazed on the ground floor. On the first floor you can experience a colourful world full of many different toys to look at and to touch! Many of our exhibition objects are presented on children´s eye-level. And, if you take a very close look, you will be able to discover the Fidis between the showcases and the toys….We look forward to your visit!

Important note:
We would like to point out that from the opening on June 2nd, a maximum of 80 people can be in the museum at the same time. You can find our measures and rules for visiting the museum here.

Due to the current situation, all events take place with a limited number of participants. Registration is requested at: toys@salzburgmuseum.at.
SPIELZEUG MUSEUM
Bürgerspitalgasse 2
5020 Salzburg
Tel.: +43-662-62 08 08-300
E-Mail: spielzeug@salzburgmuseum.at
www.spielzeugmuseum.at
>>> How to get there (google maps)